Skoda Wreckers Melbourne
Sell Scrap, Old or Broken Skoda cars on the spot with Skoda wreckers Melbourne. Get Used auto parts for Skoda models. Used car buyers, scrap car removals.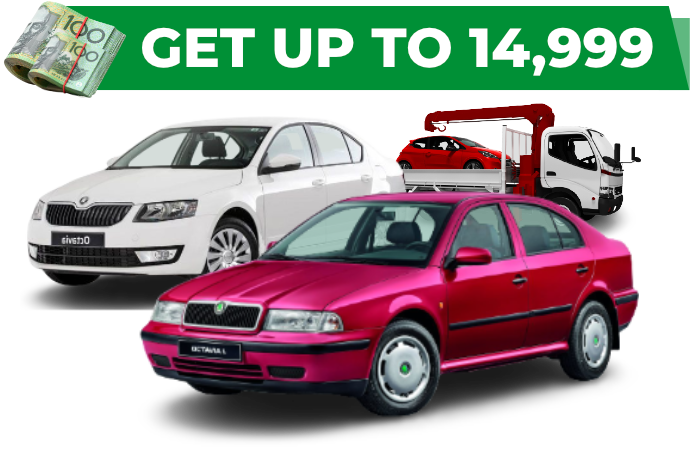 Get Cash Immediately for Any Make or Model Skoda Now
If you're planning to buy a new car, you can easily sell your old one to a garage or a workshop. If you're planning to buy a new car, you can easily sell your old one to a garage or a workshop. To get a big amount, your car should be in good condition. What if your car is damaged due to an accident? Would your money get wasted? No. SKODA Wreckers Melbourne is here to the rescue.
We buy all the SKODA cars no matter what their condition is and give our customers the money instantly. Just give us a call and we will be happy to provide you with our services. We buy any make or model & do the paperwork on the spot. Payments can be transferred to your bank account on the spot. Skoda Wreckers Melbourne provides best amount for your scrap, broken or unregistered cars. Call us today and get free quote now.
Why Choose Us?
Cash on Hand Instantly
Sell in Any Condition
Free Towing Service
Professional Truck Drivers
Used Auto Parts Experts
Get Cash for Cars at Skoda Wreckers Melbourne + Free Removal Service
Many people do not realize that their damaged or rusty cars can be worth a huge sum of money. We understand that money plays a key role in our lives. Therefore, we do not have any complicated procedures or any documentation that you need to fill out to get your payment.
All you have to do is give us a call and one of our staff members will stay in touch with you. Our rates are quite satisfying; you will not have any complaints against our rates.
Selling Your Unwanted Vehicle Made Easy!
It only takes 2 min to get a free quote for your useless or scrap vehicle. Don't wait for your car to die. Get Cash on the spot today. Call us now and get a free price quote for your Skoda car. Want to buy Auto parts for your Vehicle? At Skoda Wreckers Melbourne we offer used auto car parts.
| | | | |
| --- | --- | --- | --- |
| ŠKODA Citigo | ŠKODA Rapi | ŠKODA  Space back | SUPERB SPORTLINE WAGON |
| ŠKODA Fabia | ŠKODA Octavia | ŠKODA Superb | SUPERB WAGON |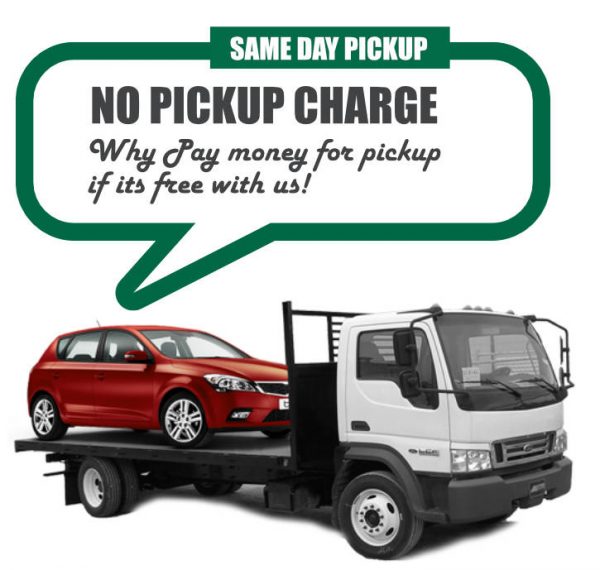 Your Free Scrap Car Removal Service in Melbourne. Call us Now
It only takes 2 min to get a free quote for your useless or scrap vehicle. Don't wait for your car to die. Get Cash on the spot today. Your trash car is converted into cash by our team, and you receive instant money. No cheques, pay orders, or any other bank documents are involved.
Even more, we do the documentation by ourselves as well. Just sign the papers, get your cash, and hand us the car keys. Congratulations! Car wreckers like us have made your Car sale easier.
Why go for SKODA Wreckers Melbourne?
SKODA is one of the most known automobile manufacturers around the world. Its spare parts have an amazing quality and are worth a lot. Therefore, the demand for the spare parts is high. Before we tell you the price for your car, we analyze it to check how useful it is to us. The price is fixed depending on the condition of your car. Another reason you should choose SKODA Wreckers Melbourne is that we give you the money in cash and immediately. All you must do is hand over the car to us and we will pay you right away. We also sell second-hand parts at affordable prices Australia Wide. Call us for Skoda quality used parts such as bumpers, engines, cylinder heads, body panels and any other Skoda parts. To find out more about Skoda Car Parts please call our wreckers.
Why do we buy scrap or unwanted SKODA vehicles?
Many of you must be wondering that why are we ready to pay you a good amount of money for your rusty or totaled car. Well, it's simple. The spare parts of SKODA have had an extremely high demand in globally as they are extremely useful.
We just must reassemble your car and take the useful parts out. Then, the remaining parts of your car are sold to scrap. Do you think selling a wrecked car is quite difficult?
Which cars does SKODA Wreckers Melbourne Victoria buy?
Is all this even true? Yes, it is! As mentioned earlier, we buy your car regardless of its model, mileage, engine, and even the interior. We don't care how old or new your car is, we are ready to buy it. Just trust us with your car as we will be completely honest about the deal. We tell you everything you want to know about your car or about the components we are going to take. Also, we do not have any hidden costs or charges.
Well, you might be wrong over here because if Skoda Wreckers Melbourne is here, selling it becomes as easy as ABC. Just follow the basic three steps and you are done.